CRIKVENICA TOWN GALLERY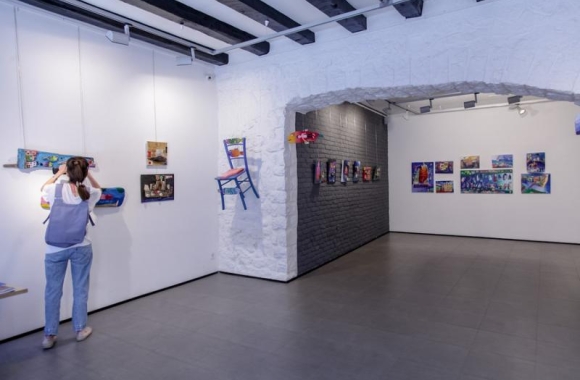 Crikvenica Town Gallery is the perfect place for visitors and tourists who'd like to learn more about the work of artists from the Crikvenica area, but also from other parts of Croatia and the world.
The gallery was established in 2004, and since then has hosted various exhibitions and gallery programmes. Since 2008, it has enjoyed the official status of an important gallery in the Republic of Croatia. The gallery is open throughout the year as part of the 'Dr. Ivan Kostrenčić' cultural centre
Three Crikvenica Town Gallery exhibition sites
Open-air exhibitions
The cultural history of Crikvenica is presented through several art exhibitions: '125 years of tourism', 'Juraj Julije Klović', 'Footsteps through history – from prehistory to the Baroque', and 'Malik na Petaku'. These permanent exhibitions can be found at different open-air locations in Crikvenica.
Gallery exhibitions
The main goal of the exhibitions in the Gallery is to acquaint visitors with contemporary artworks and to display the diversity of artistic expression that artists use to create new and unique worlds.
Zvonko Car Memorial Art Studio
The art collection of the sculptor Zvonko Car, located in his refurbished studio, has been open to the public since 2007. This is also where art workshops take place in the summer.
CRIKVENICA TOWN GALLERY
Strossmayerovo šetalište 22, Crikvenica
+385 51 242 372
ured@kultura-crikvenica.hr
www.kultura-crikvenica.hr