Gastro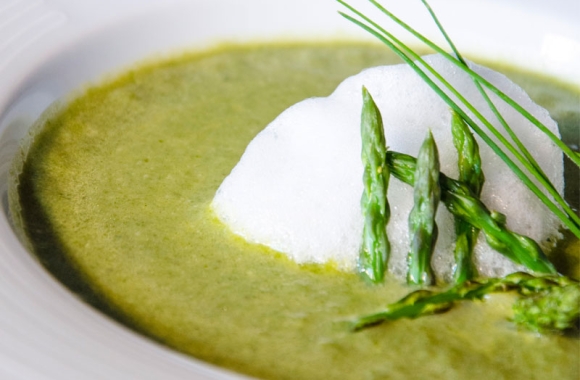 THE SECRET OF MEDITERRANEAN CUISINE
If you were wondering what the secret of Mediterranean cuisine is, a cuisine which is recommended as one of the healthiest in the world, we will tell you straight away that it lies in the simplicity of the ingredients and preparation, and the addition of medicinal herbs.
The distinctive flavours and aromas of Mediterranean cuisine don't require long and complicated recipes. There is no need to cook for hours. All that is needed is a simplicity that reflects the benefits of the sea, air and soil. Typical local ingredients provide a perfect blend of nature and tradition.
Prepared by professional chefs, our specialities of Mediterranean cuisine will surely delight your palate!
TRADITIONAL RECIPES OF CRIKVENICA'S CHEFS
The specialities which the chefs of Crikvenica will be happy to prepare for you are based on well-proven traditional recipes, but with a touch of innovation and creativity.
Here's what you can taste only on the Crikvenica Riviera:
Crkveniške rupice
Salted anchovies Sveta Jelena style
Selački puhanci fritters
Frankopan Cake
and many other delicacies...
These dishes are based on traditional recipes and embody a perfect combination of hot and cold, and sweet and savoury. These mixtures recall times gone by but also exude different, inviting aromas and tastes.
Every dish contains a secret ingredient, which makes it a real culinary treat.
If you'd like to learn more about the traditional dishes of the Crikvenica region, you can have a look at 'OUR GRANDMAS' COOKBOOK', which is a kind of culinary time machine that explains the role of the area's culinary tradition in local heritage. It's a journey back in time that recalls a homely atmosphere and the unforgettable aromas and tastes of authentic local cuisine.
With the help of 'OUR GRANDMAS' COOKBOOK', you too can create culinary delights in your own home.
FISH – THE QUEEN OF CUISINE
Sampling dishes prepared with oily and white fish in a variety of imaginative ways is the perfect way to round off your stay on the Crikvenica Riviera. It'll give you a culinary experience to remember!
Our skilled chefs combine seafood and fragrant spices with the addition of olive oil, a unique golden-yellow-green elixir, in delicious treats that linger on the taste buds.
Fish is an ingredient worth spending money on, and is a vital part of local and Mediterranean cuisine.
 
OILY FISH ROUTE
The Oily Fish Route is a culinary offer which is available on the Crikvenica Riviera throughout the year. A special event related to this is Oily Fish Week in June, when local restaurants present their specialities. Apart from tasting traditional local dishes, you can also learn how to prepare them at workshops.
Naturally, the event includes the opportunity to sample these specialities, as well as a dance and entertainment programme.
Oily fish is nutritionally one of the most important food types. Its rich nutritional value has a beneficial effect on our health.
The people of Crikvenica have always been aware of this, and in the past the local fishermen were experts at catching oily fish. They were making a living from fishing back in the 18th century, and memories of those times still linger on today.
You don't have to be a gourmet to fall in love with Mediterranean cuisine. You just have to taste it! And if you want to experience an unforgettable culinary journey, our Oily Fish Route is the perfect place to taste a wide range of traditional and international fish specialties.